Confederate General Robert E. Lee Dies After Suffering a Stroke
On this day in 1870, General Robert Edward Lee, the commander of the Confederate Army of Northern Virginia, dies peacefully at his home in Lexington, Virginia. He was 63 years old.
The following photograph was taken by M.B. Brady cameramen on the back porch of Lee's Richmond home on April 16, 1865. Lee posed with his son George Washington Custis Lee (left) and Walter Taylor.
Lee was born at Stratford Hall, Virginia, in 1807 to Henry Lee and Ann Carter Lee. His father served in the American Revolution under George Washington and later as governor of Virginia. Lee attended the U.S. Military Academy at West Point and graduated second in his class in 1829 without earning a single demerit. Afterward, Lee embarked on a military career, eventually fighting in the Mexican War (1846-48) and later serving as the superintendent of West Point.
When the Civil War broke out in 1861, Lee sided with the Confederacy and in May 1862 he took command of the Army of Northern Virginia. During the war, Lee earned a reputation for his tactics and leadership. Lee surrendered his army at Appomattox Court House, Virginia, in 1865, he returned to Richmond, Virginia. After the war, Lee became President of Washington College in Lexington, Virginia. The school changed its name to Washington and Lee College soon after he died.
Lee suffered a stroke on September 28, 1870, and lingered for two weeks before passing.
Lee's reported last words were, "Tell Hill he must come up!" "Strike the tent!" Yet, his daughter at the bedside recalled only "struggling" with "long, hard breathes," and "in a moment he was dead."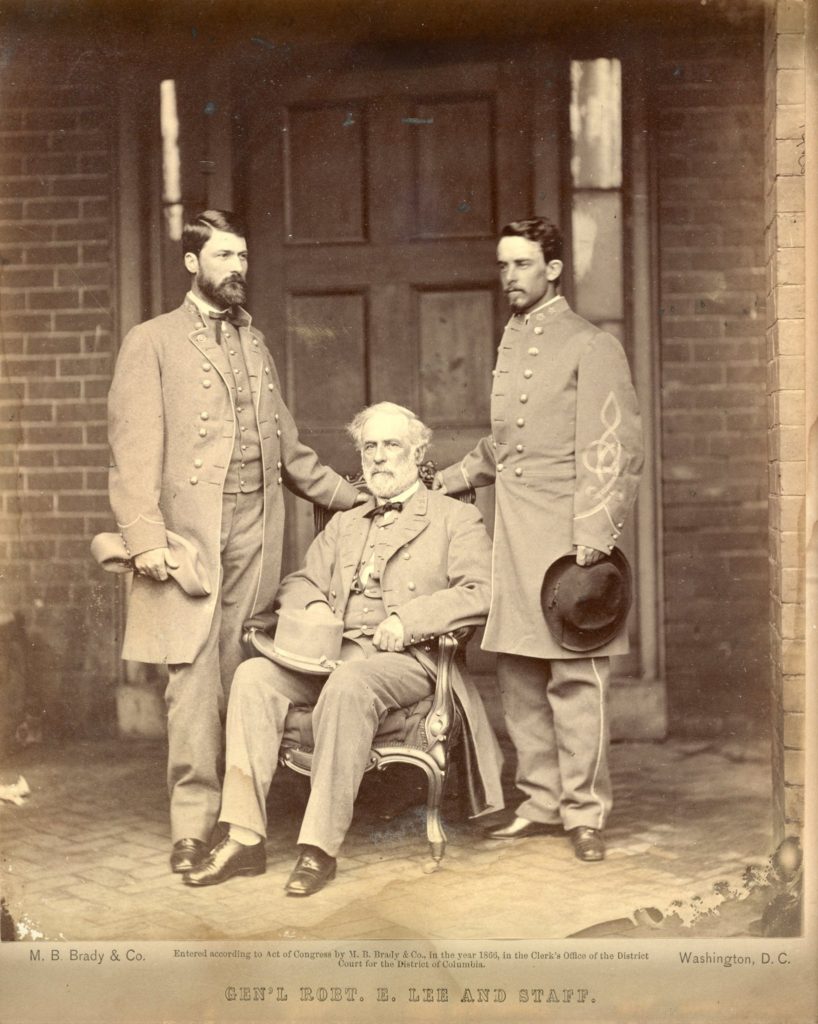 References: