Mary Todd Lincoln was born in Lexington, Kentucky on December 13, 1818.   Mary's mom died when she was 7 years old. After her mom died, her dad remarried to Elizabeth Humphreys and she had 2 sons and 2 daughters who became her half-brothers and half-sisters.
Mary attended Madame Victoria Mentelle's Boarding School.  She received an education that no other women could receive during that period.  Elizabeth Todd Edwards took Mary into the highest social circles of the state capital.  While attending these events, she meet Abraham Lincoln, an aspiring young politician.  Mary wanted to marry a future president. They say that tradition or not this was something that she desired.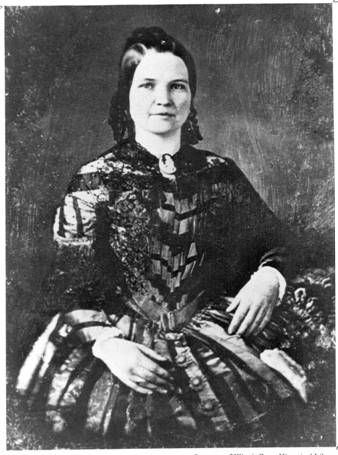 Mary and Abe married in the Edwards Parlor Nov 4, 1842.  They had four sons: Robert Todd, Edward Baker , Willy, and Thomas (nick name Tad).  Robert was the only of the four sons that survived.  Eddie died with something the doctors called  bilious fever at four years old.  When Willie died in February, 1862, his bones stayed with the family until Abe was assassinated by John Wilkes Booth. Then Willie's small coffin was placed on the Lincoln train and taken to Springfield to laid rest with his father. Tad died in 1871 at the age of 18 from what the doctors said was fluid in his lungs.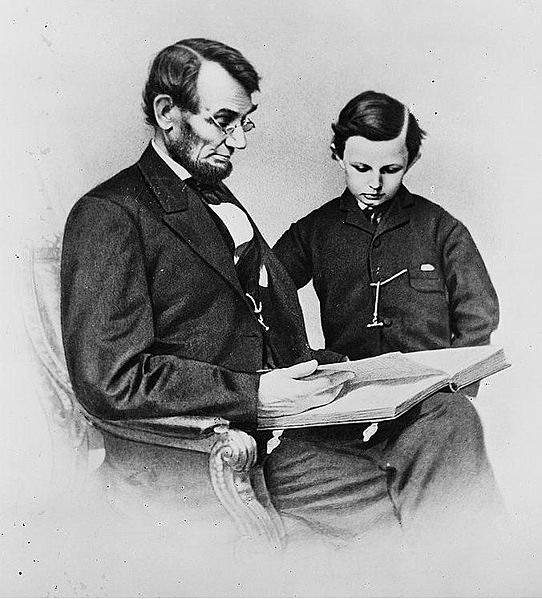 Other deaths surrounded Mary, Young Col. Elmer Ellsworth, who Abe loved like a son, was killed on May 24, 1861.  Afterward, one of Mary's half-sisters dad was killed in action during the Civil War.
After Abe's assassination financial struggles and a bitter relationship with Robert Todd made Mary's life even worse.  Robert had her committed to an insane asylum in 1875 but she was released after four months. She was pronounced sane in 1876 then she spent four years in France. She returned to the United States in 1880 because of poor health and died sister Elizabeth's home in Springfield, Illinois, in 1882.
Mary Todd Lincoln Links: