[powerpress]
Thanks for staying subscribed to my podcast and I hope you enjoy listening. In this episode I am talking about a recent visit to Gettysburg and visiting the John Rupp House Museum.  I also talk about exploring the battlefield and the Gettysburg Foundation.
Feedback on the show? email me at podcast@teachthecivilwar.com
Music is by Mark Ferguson and is used with permission.
Here is a photo of the Rupp House in November 1863
Here is a modern photo of the Rupp House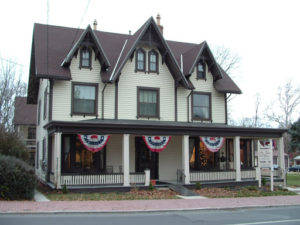 SHOW LINKS:
CJ's Journey Through Scouting Blog