Thomas Nast and the Original Santa Claus
Clement C. Moore's famous poem "The Night Before Christmas" was published in 1823 and gave us a unique image of St. Nick. What many don't know is that it wasn't until 1863 that America saw a visual depiction of Santa Claus. The cover of the January 3, 1863, edition of Haper's Weekly featured a sketch called "Santa Claus in Camp" by artist Thomas Nast.
In the image, we see a patriotic Santa with his long white beard, a furry hat, collar, and a belt is shown sitting on his sleigh, which is being pulled by reindeer. The sketch shows Santa handing out gifts to children and soldiers and is rich in detail and there are many hidden gems to find. For example, in the background, there is a sign that reads "Welcome Santa Claus." In the foreground you can see, a soldier receiving a new pair of socks while two younger boys in uniform play with a Jack in the Box. Other details include an artillery display, a greased pig chase and soldiers climbing a pole.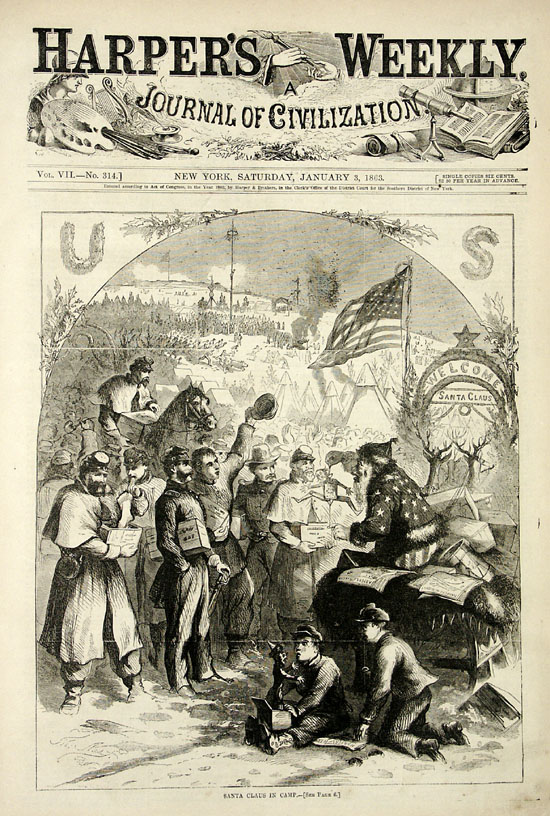 The following year in 1864, Nast once again creates a picture of the Civil War at Christmastime. In the three-pane sketch called "Christmas, 1863" Nast tells three distinct stories. In the leftmost image, "Eve," we see Santa Claus with his sack full of toys, smiling over sleeping children. In the center, called "Furlough," a soldier returns home to his family for the holidays. Finally, "Morning," shows the children opening up their gifts on Christmas morning.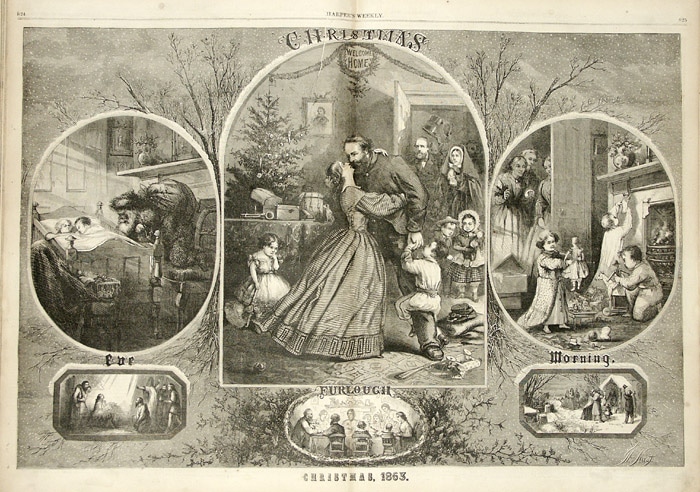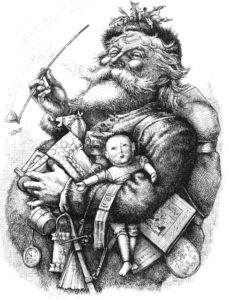 Years later, Nast would look back at Moore's poem and create "Merry Old Santa Claus" and you can clearly see his cherry nose and rosy cheeks."
With that, from my family to yours, Merry Christmas
References:
We Were Marching on Christmas Day: A History and Chronicle of Christmas During the Civil War, by Kevin Rawlings