The following is taken from the Confederate Veteran (1902):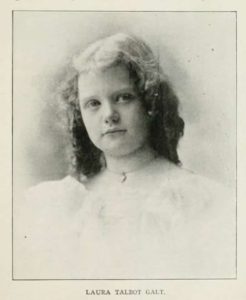 A strange report comes from a public school in Louisville. It is that "Marching through Georgia" is sung in school there. A special in the Atlanta Constitution states that Laura Talbot Galt, aged thirteen, a pupil, refused to sing "Marching through Georgia," as her teacher, Miss Sue Allen, instructed that Miss Galt has been withdrawn and a complaint made to the superintendent. She not only refused to sing "Marching through Georgia," but she put her fingers in her ears when the school was singing the song, and was reprimanded.
Mrs. Laura Talbot Ross, the grandmother of little Miss Galt, is a Daughter of the American Revolution and a Daughter of the Confederacy. She instructed her grandchild to obey her teacher, but to protest against singing that song. The little girl says that Miss Allen, her teacher, refused to listen to her essays in which she gave the Confederates credit for bravery on sea and land.
When asked as to why she put her fingers in her ears, little Laura answered: "As for putting my fingers in my ears I did that because I would not listen to a song that declares such a tyrant and coward as Sherman and his disgraceful and horrible march through Georgia and the Carolinas to be glorious. I did not think, at the time, my teacher would think it very bad. I felt that forcing Southern girls who were in the room to sing or listen to such a song was an insult that I could not stand it."
Talk about "Taking a Stand in History"!