Bringing Civil War Photos to Life with Color
As you know I am a huge fan of having students use primary sources in the classroom.  This is especially true when comes to using photographs from the Library of Congress.  I have blogged about using images in the past.  I have also crated videos on finding photos from the Library of Congress, Creating Then and Now Images and Using Them  with Google Earth.
The Civil War in Living Color!
Here is a new way that you and your students can work with photographs in your classroom.  As you know, photographs from the Civil War era are in black and white.  Well, while the image may be in black and white, the original subjects certainly were in full color!  The following is an image of John Burns who is the only civilian to fight in the Battle of Gettysburg.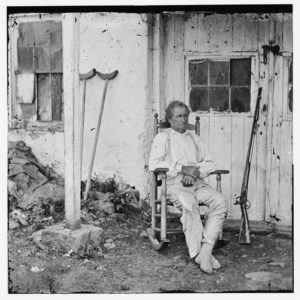 And here is the same photo of John Burns that I have colorized.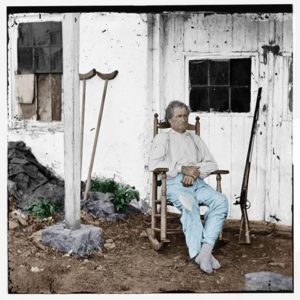 Using the free photo editing software GIMP, I have taken a once boring, black and white image and brought Mr. Burns to life with a little bit of color.  Using a process of adding layers and layer masks, you are able to bring the images to life.  Have your students research clothes, weapons, landscapes, etc.  Have them think about a picture and what color an object or person might be an why.  This gets them thinking about an image and then creating something entirely new based on their research.
How To Video:
Here is a video on how you can colorize your own Civil War photos:
If you try this, take a moment and let me know either here on the blog, on Facebook or via Twitter.