I recently learned about a new interactive timeline tool called HSTRY and I thought I would try it out.  Signing up was easy with my Google Account and it took me through a brief guided tour on how I could add classes and create my first timeline.  From there I sort of just dove right in and started creating a sample timeline about the Battle of Gettysburg.
Initial Thoughts: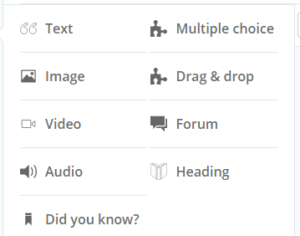 First, it is super simple to use and has more features than other timeline tools I have used.  For example, in addition to adding text and images, you can quickly embed videos, "Did You Know" sections, audio, and quizzes.  It has a nice drag and drop feature that allows you to quickly move items around on your timeline.  Another nice feature is that you can create sections or headers to divide up your events.  For example, I created headers for each of the days of the battle.  You can create hyperlinks within the text along with doing some basic formatting.
A couple of downsides that I see are that it only supports YouTube videos at the moment and the other big one is that there is no spell check that I can see.  I also don't like the large box that appears in the header area when I share the timeline.
Once you complete your timeline, you can share it with your class or the world through a direct link or embed code.
I plan to keep exploring the tool and will let keep you posted.  In the meantime, here is my Battle of Gettysburg Timeline I'm working on: