Here is a cool link that I cam across recently, a database of battlefield and historical markers.
According to the website, "Listed here are blog entries, pages, and links to marker lists which detail the historical markers located on Civil War battlefields." It goes on to say, "The intent is to offer "virtual tours" of the battlefield by way of historical markers.  A "tour" may cover an entire battle (where the number of markers is small) or just a segment of a larger battlefield.  Each tour set offers between three to thirty marker entries.  The individual marker entries vary in quality, however.  The best entries offer not only a photo and text on the marker, but also subject and area photographs in order to reinforce the interpretation.  The entries also offer links to more information about the events discussed on the marker."
So, if we look at the Battle of Kernstown (fought on March 23, 186), you can see 18 different historical markers related to this battle. Here is an example of one of the markers: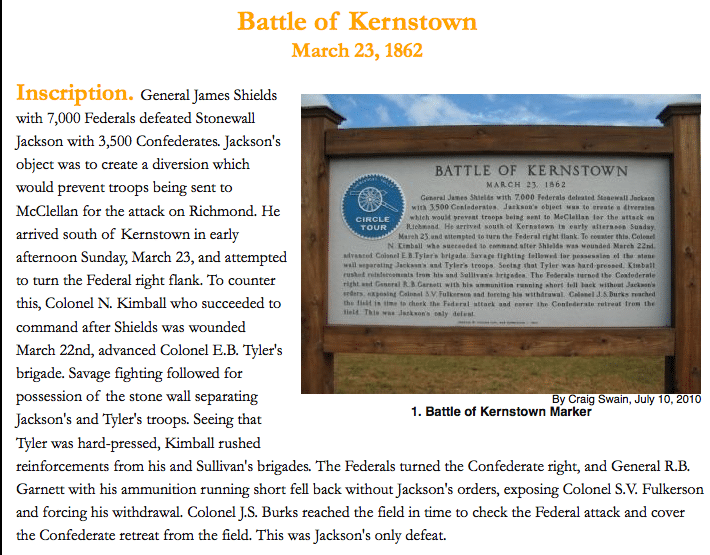 Now, what is REALLY cool is that it gives you the map coordinates of where to find the marker.  So, while the database does give you a Google map to look at, you could have your students paste this (or several of the markers) into Google Earth and then create a Google Earth tour or add the information to an existing tour that you may have created.
Happy exploring!